Taxi Driver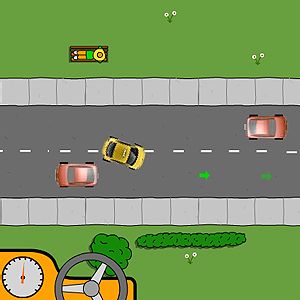 Help Abu to pass TAXI CORP's impossible entrance exam and become a full fledged Taxi Driver in New York!
You're Abu, lover of spicy curry and last in line in a family of legendary taxi drivers! Looking to continue the family legacy, you've traveled to
Instructions/Controls:
Accelerate Up Arrow Key
Reverse Down Arrow Key
Turn Left Left Arrow Key
Turn Right Right Arrow Key
Brake Space Bar
Plays:
64,199
|
Ratings:
9
|
Avg Rating:
6.4
|
Published on
5/20/2007


This game has not earned any honors.
Game Reviews
Rants, Raves and Reviews
No reviews have been submitted.
Game Strategy
Tips, hints, secrets, cheats & walkthroughs
No strategies have been submitted.
Related Games
If you liked this game, you might also like: