Squirrel Harvest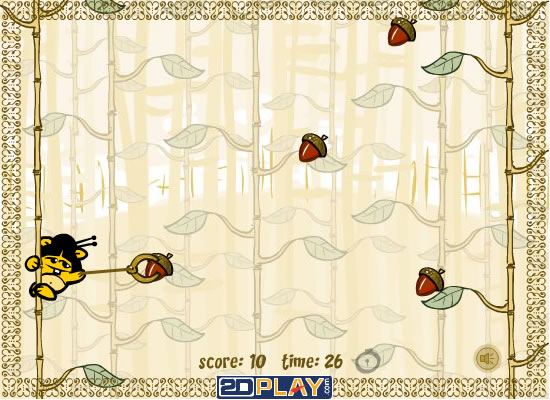 Move your mouse up and down to climb the bambus tree. Click anywhere to release the claw. Try to collect as many acorns as possible. You can combo acorns; then you get more points. Watch out for the falling bugs!
Instructions/Controls:
No instructions available.
Plays:
4,423
|
Ratings:
0
|
Avg Rating:
5.7
|
Published on
7/20/2007

Honors for this game (1)
Most Popular (Today): #64

Game Reviews
Rants, Raves and Reviews
No reviews have been submitted.
Game Strategy
Tips, hints, secrets, cheats & walkthroughs
No strategies have been submitted.
Related Games
If you liked this game, you might also like: