Rocket Rescue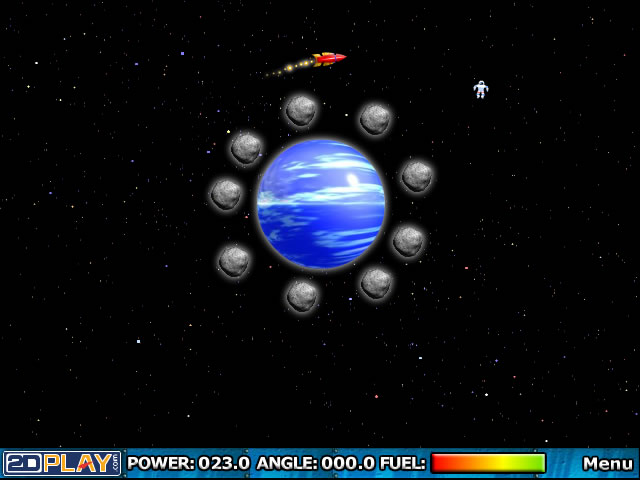 A rogue meteor, embarked on a deadly path, hit and destroyed the only full-manned station in space -- spilling its contents, man and machine all over the Milky Way. Now, you have been sent on a very important rescue mission. A duty calls to save your comrades scattered over 30 locations around the galaxy. Bring them back home -- your fellow astronauts are depending on you!
Instructions/Controls:
Use the mouse or arrow keys to guide the rocket

Plays:
6,205
|
Ratings:
0
|
Avg Rating:
5.7
|
Published on
8/17/2007

Honors for this game (1)
Most Popular (Today): #46

Game Reviews
Rants, Raves and Reviews
No reviews have been submitted.
Game Strategy
Tips, hints, secrets, cheats & walkthroughs
No strategies have been submitted.
Related Games
If you liked this game, you might also like: