Rainbow Web Flash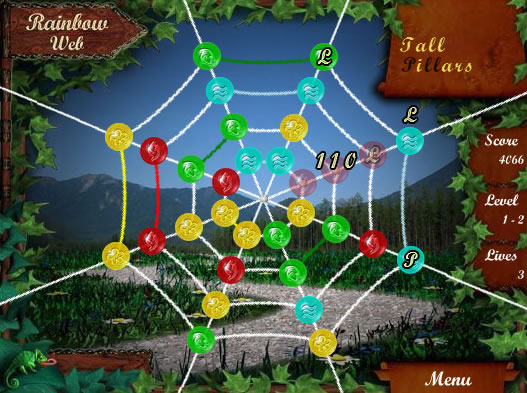 This is a truly magical game in every prism of color. Match up 3 glistening balls of the same color to clear the web and move through many exciting levels of fun. This game needs skill so think a few steps ahead. Spin a magical web of fun in this addictiv
Instructions/Controls:
LEFT CLICK on the colored ball you want to move and then LEFT CLICK again on the ball you want to swap it with. Match 3 balls of the same color to make them disappear. Detailed instructions will pop up as you play the game.
Plays:
9,744
|
Ratings:
2
|
Avg Rating:
6.4
|
Published on
4/20/2007


This game has not earned any honors.
Game Reviews
Rants, Raves and Reviews
No reviews have been submitted.
Game Strategy
Tips, hints, secrets, cheats & walkthroughs
No strategies have been submitted.
Related Games
If you liked this game, you might also like: