Ninja Boy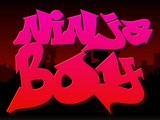 Fight your way through the game by smashing all those chests with your faithful sword.
Instructions/Controls:
Swing your sword with a press of the space or by clicking the left mouse button.
Game Reviews
Rants, Raves and Reviews
No reviews have been submitted.
Game Strategy
Tips, hints, secrets, cheats & walkthroughs
No strategies have been submitted.
Related Games
If you liked this game, you might also like: