Megamind 3D Pinball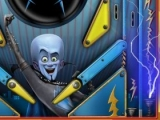 Here's a pinball game you like them. For you not to lose the ball! To begin, click on "play".
Displacement: left and right keyboard arrows.
Instructions/Controls:
No instructions available.
The size of this game is very large (4.8 mb). Please be patient while it loads!
Plays:
2,261
|
Ratings:
2
|
Avg Rating:
5.7
|
Published on
8/25/2015
|
Favorited by 1 player


This game has not earned any honors.
Game Reviews
Rants, Raves and Reviews
No reviews have been submitted.
Game Strategy
Tips, hints, secrets, cheats & walkthroughs
No strategies have been submitted.
Related Games
If you liked this game, you might also like: