Maximum Rotation

re-arrange the 4x4 grid into its original position
Instructions/Controls:
No instructions available.
Plays:
3,713
|
Ratings:
0
|
Avg Rating:
5.7
|
Published on
8/9/2006


This game has not earned any honors.
Game Reviews
Rants, Raves and Reviews
No reviews have been submitted.
Game Strategy
Tips, hints, secrets, cheats & walkthroughs
No strategies have been submitted.
Related Games
If you liked this game, you might also like:


Rotation
Rotate the virus so that it form the desire pattern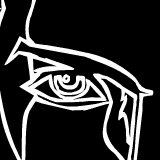 Maximum ToyBoy
Dating game, one for the ladies perhaps, but we get a large ...

Rotation Key
Arrange the balls according to the given formation in the le...