Fish Eat Fish #2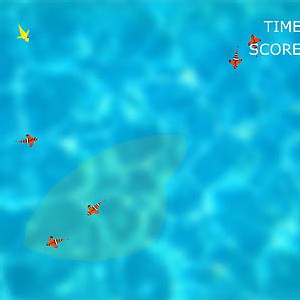 Capture all the fishes of the same color by trapping them inside a region, drawn on the screen. Highly addictive and must play!
The aim of this interesting game with an entirely different gameplay, is to capture all the fishes of the same color. To cap
Instructions/Controls:
Use your Mouse to draw the region and try to capture as many fishes as you can within a single region. Also keep an eye on the timer at the top and try to complete all the levels and if you manage to score high enough then don't forget to submit your scor
Plays:
14,290
|
Ratings:
4
|
Avg Rating:
8.1
|
Published on
5/20/2007
|
Favorited by 1 player


This game has not earned any honors.
Game Reviews
Rants, Raves and Reviews
No reviews have been submitted.
Game Strategy
Tips, hints, secrets, cheats & walkthroughs
No strategies have been submitted.
Related Games
If you liked this game, you might also like: