Bulwark 53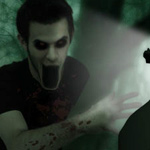 You've avoided the war and you wake up safe in Bulwark 53, but before you know it a whole new chaos awaits you! Try to escape and make it alive. Action, suspense and puzzle all in one.
Instructions/Controls:
No instructions available.
The size of this game is very large (4.6 mb). Please be patient while it loads!
Plays:
4,934
|
Ratings:
6
|
Avg Rating:
6.4
|
Published on
9/23/2009
|
Favorited by 1 player

Honors for this game (2)
Most Popular (Today): #35
Featured Game: 7/21/2011 00:00:00

Game Reviews
Rants, Raves and Reviews
No reviews have been submitted.
Game Strategy
Tips, hints, secrets, cheats & walkthroughs
No strategies have been submitted.
Related Games
If you liked this game, you might also like: