Bubble Maker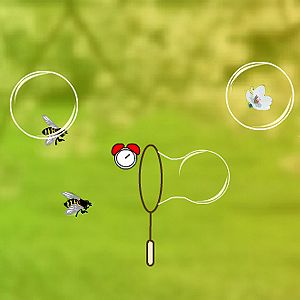 Play this interesting flash game and catch as many cherry flowers as you can before time runs out.
In this nice and interesting online game, your aim is to catch as much cherry flowers as possible before time runs out to score maximum points.
To ach
Instructions/Controls:
To blow a balloon click the left mouse button and release it when the flower is inside the balloon. Have fun...
Plays:
19,034
|
Ratings:
9
|
Avg Rating:
5.3
|
Published on
10/9/2007


This game has not earned any honors.
Game Reviews
Rants, Raves and Reviews
No reviews have been submitted.
Game Strategy
Tips, hints, secrets, cheats & walkthroughs
No strategies have been submitted.
Related Games
If you liked this game, you might also like: