Black Ops: Korean Conflict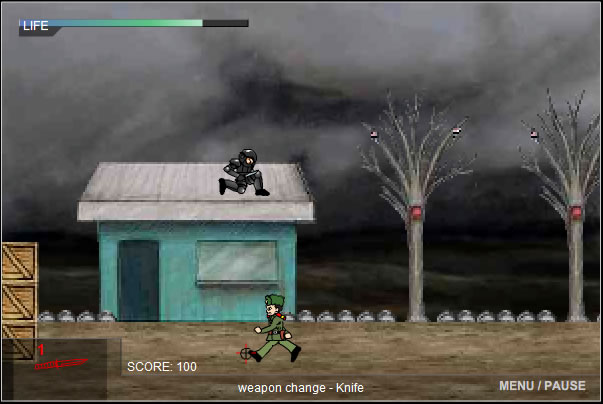 The North Koreans are in pursuit of a deadly weapons of mass destruction program. The threat must be neutralized. We have three informers on the ground that will brief you on your mission. Good luck soldier!
Instructions/Controls:
No instructions available.
Plays:
12,204
|
Ratings:
4
|
Avg Rating:
7.9
|
Published on
7/19/2007


This game has not earned any honors.
Game Reviews
Rants, Raves and Reviews
No reviews have been submitted.
Game Strategy
Tips, hints, secrets, cheats & walkthroughs
No strategies have been submitted.
Related Games
If you liked this game, you might also like: