Featured Games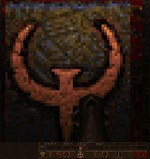 Quake Flash
The original first-person-shooter "Quake", as a flash game.

Think Tanks
Defend yourself in Think Tanks, the shooting game with crafty computer...

Zombies Last Stand
Shoot the monsters and the zombie horde with 9 different weapon types....

TV Darts Show
Keep your eye on the prize in this exciting rendition of darts. TV Dar...
Today's Most Popular

Frogger
Guide frogger to safety across traffic to the other side of the river ...

Mini Mahjongg
Click on the free mahjongg tiles to match them up and remove them from...

Fishy
You're the goldfish, trying not to be eaten by the larger fish. You ne...

Darth Vader Soundboard
This is a great sound board of the Darth Vader with many of his famous...

Golden Spider Solitaire
Golden Spider Solitaire is a Casino Games. 1. Reorder cards in tableau...
game cloud...
High Score Games
Multiplayer Games
Newest Games
Top Rated Games
Most Played Games