Katasasin
Level 2 - Nooblet
14
/ 15 xp

2,909
gold

| | |
| --- | --- |
| Gender: | Male |
| Location: | Unknown |
| Last Online: | 7/17/2019 |
| Joined On: | 11/5/2017 |
| Games Played: | 1 (avg. 0.0/day) |
| Games Rated: | 0 |
| Total High Scores: | 1 |
| First Place High Scores: | 1 |
| Gauntlet Awards: | 0 |
| Sniper Awards: | 0 |
| Daily Tourney Awards: | 000 |
| Weekly Tourney Awards: | 000 |
| Leadership Awards: | 0 |
| Achievements: | 2 / 89 |

danielf
Recent Activity
Games
Trophies
Achievements
Equipment
History
---
Recently Played Games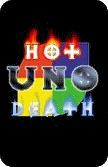 Hot Death Uno
Achievements (2/89)
11/12/2017
+40g

Paragon
: Declare a public challenge that goes undefeated.
11/5/2017
+20g

Aspirant
: Declare a public challenge.
Recent Trophies & Awards (0)
Equipment & Upgrades
Equipped Items


WEAPON


RING


RING
Inventory



Unlocked Runes






























History
Katasasin has played a total of 1 games.
Katasasin has given a rating of ten to 0 games.
Katasasin currently has 1 first-place high scores.
Katasasin has won 0 tournaments.
Katasasin has defeated 0 public challenges by other players.
Katasasin has declared 1 public challenges, 1 that went undefeated.